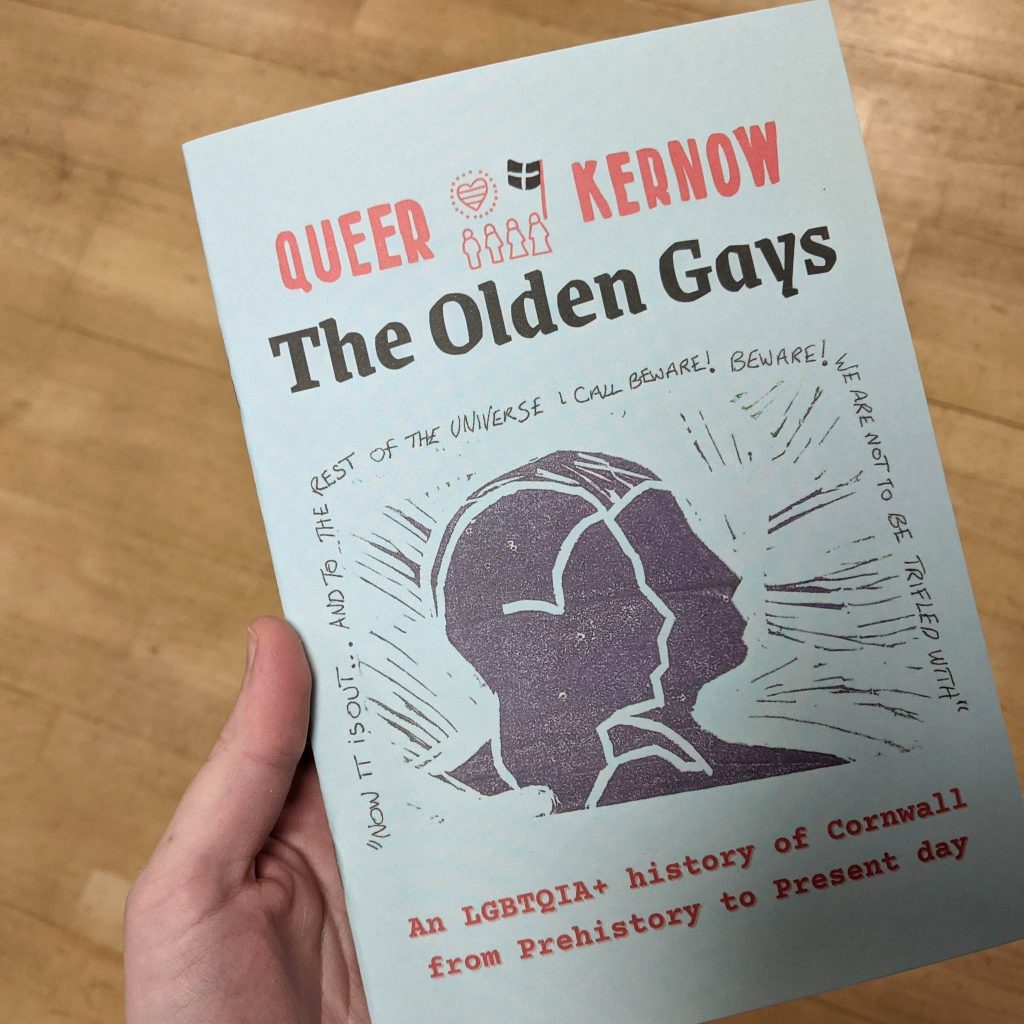 Our goal with the 'Olden Gays' project was to repackage our research in a way that was more accessible for young people in our community. We had our online presence, but wanted to create something physical and tangible.
We wanted to zine to feel 'of' the community and ran an art competition which would illustrate the zine through community entries. This would mean that the research would come from Queer Kernow, but the art would be community led.
As this project was started during a Covid Lockdown we decided that we could make our competition as accessible and fun as possible. We put together 'art packs' — boxes containing art supplies and activity sheets — based on some queer Cornish figures we wanted to feature in the zine, and sent these out to local groups and individuals. These packs were free of charge and allowed anyone the opportunity of some creative inspiration!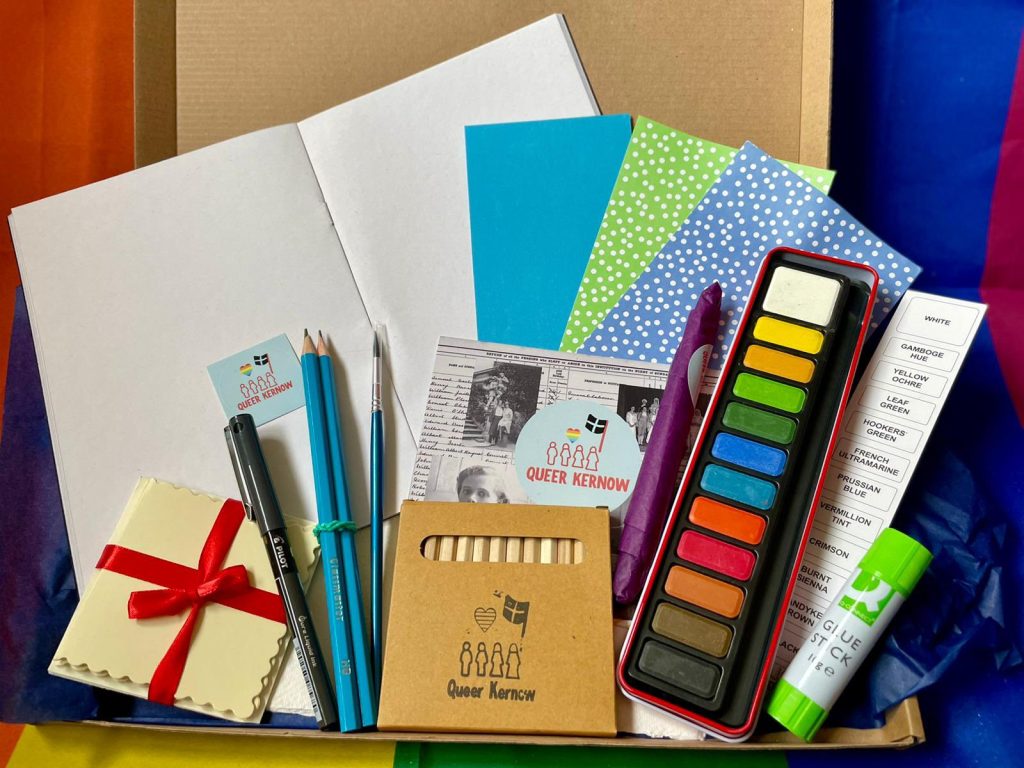 Once lockdown restrictions were eased we also ran some face-to-face art workshops around some of the historical figures that were to feature in the zine to raise awareness, and allow for learning through creative action. We ran these workshops with Cornwall Pride Volunteers and had a stall at 'Truro Children's Day' allowing for a wide range of participants.
The finished zine was then sent out to local schools in the area to be used as a learning resource and is available to read online for free.