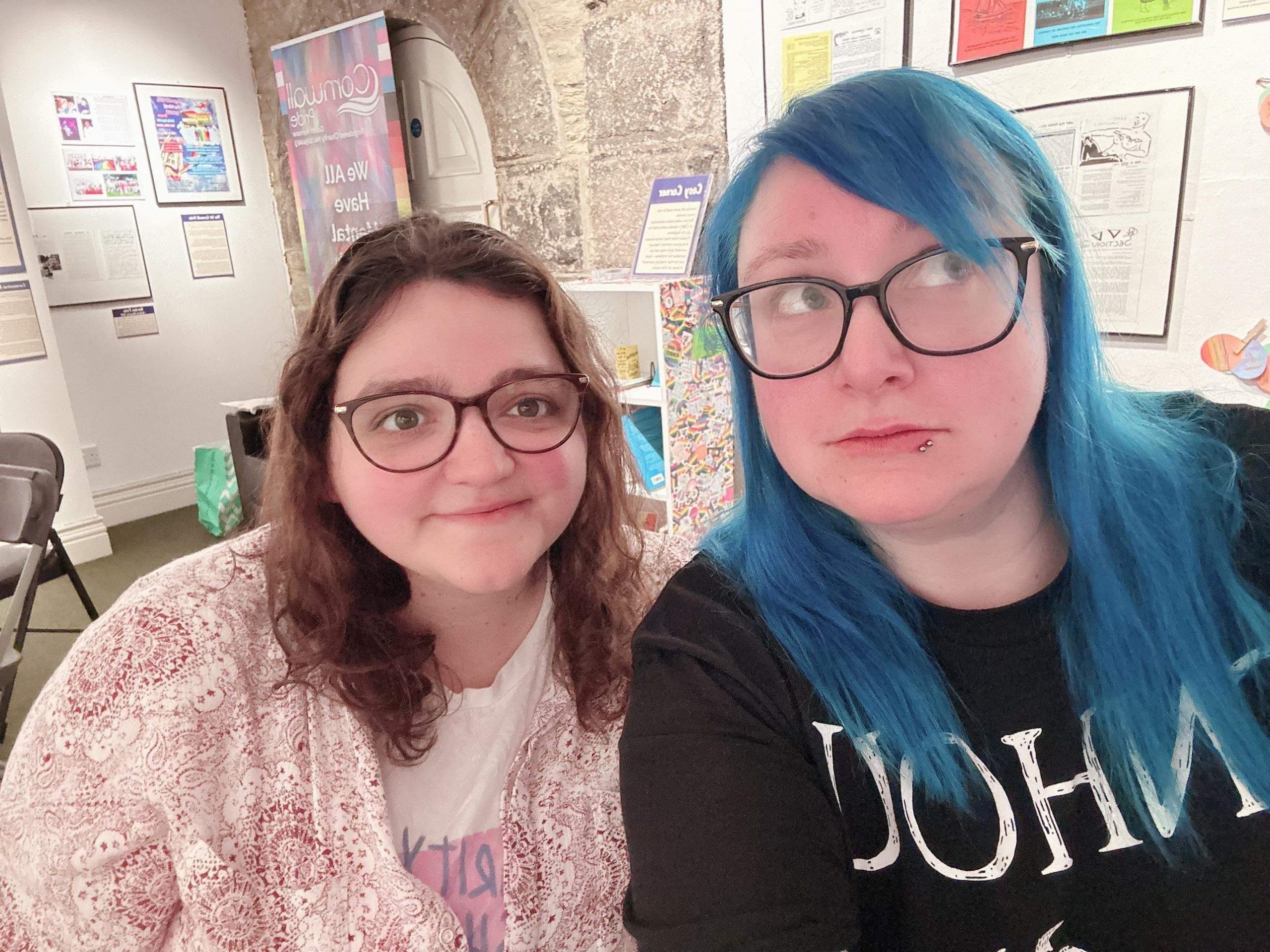 Sophie Meyer
Historian and Outreach
Founder and Company Director.
Sophie Meyer is Director of Queer Kernow CIC, Trustee of Cornwall Pride and is a published and award winning Historian.
Sophie has a Masters degree in Roman archaeology and Degree in Archaeology from Southampton University. Sophie has worked in heritage for over ten years and has moved through the ranks of some of Cornwall's well known heritage organisations and alongside her pride work, currently works with Cornwall Heritage Trust.
Contact sophie@queerkernow.co.uk
Twitter @ArchaeologySoph
Nicki Foley
Head of Programming
Cofounder and Company Director.
Nicki has an established background in running successful businesses in Marketing and PR. In her words 'she has the skills to pay the bills'. Nicki joined the Royal Cornwall Museum in 2017 and developed her love of community engagement and exploring how history can support modern day social issues.
Contact nicki@queerkernow.co.uk
Our story
The Queer Kernow project was started at the Royal Cornwall Museum in 2017. With a rainbow cake and a call for volunteers the Museum attended their first Pride in 2017- the first heritage organisation in Cornwall to do so. Following on from Pride Sophie and volunteers undertook a research project investigating the oft forgotten stories of Queer figures from Cornwall's history. This culminated in a BBC Radio Cornwall Series broadcast in the week running up to Cornwall Pride 2018 and a blog post sharing the research published online.
With over 500,000 objects in the Museums collection, not one of them was openly catalogued as 'LGBT', with this lack of diversity within the collection Sophie and Nicki undertook a contemporary collecting project at Cornwall Pride 2018. Interviewing attendees of Pride asking 'Why was Pride important' captured a powerful cross section of responses that were the first openly queer accession into the Museums collections in over 200 years. These interviews were cut and developed into a video that can be viewed on the Royal Cornwall Museums Youtube channel.
In 2019 Sophie began examining the collections of the Royal Cornwall Museum to pull out any hidden queer stories. Coupled with a visit and lecture by leading queer museum person from the V&A Dan Vo, this led to developing an LGBT trail of the Royal Cornwall Museum which was trialled on a youth group from the Intercom Trust and a pop-up exhibition board featuring the life of Samuel Foote.
In August 2019 a drag show was held at the Museum to launch Cornwall Pride week 2019 and Rainbow and LGBTQ flags were flown from the bannisters of the Museum. A pop-up exhibition was also taken to Cornwall Pride 2019 featuring the research that the team had done on Queer Cornish History.
Following on from this, the Cornwall Museums Partnership funded the team – now as an independent CIC- to look into the collections of over seven museum collections within Cornwall to draw out more LGBTQ stories. Sophie also delivered a training session with Dan Vo (V&A) and James Brandon (Tate) for Museum Professionals in Cornwall on working with LGBTQ objects and outreach.
The Queer Kernow website is a living research hub and shows the current work being done on pulling out these historical narratives. We hope to achieve more funding to bring the Cornish community more queer history plus more opportunities for getting involved with the project.