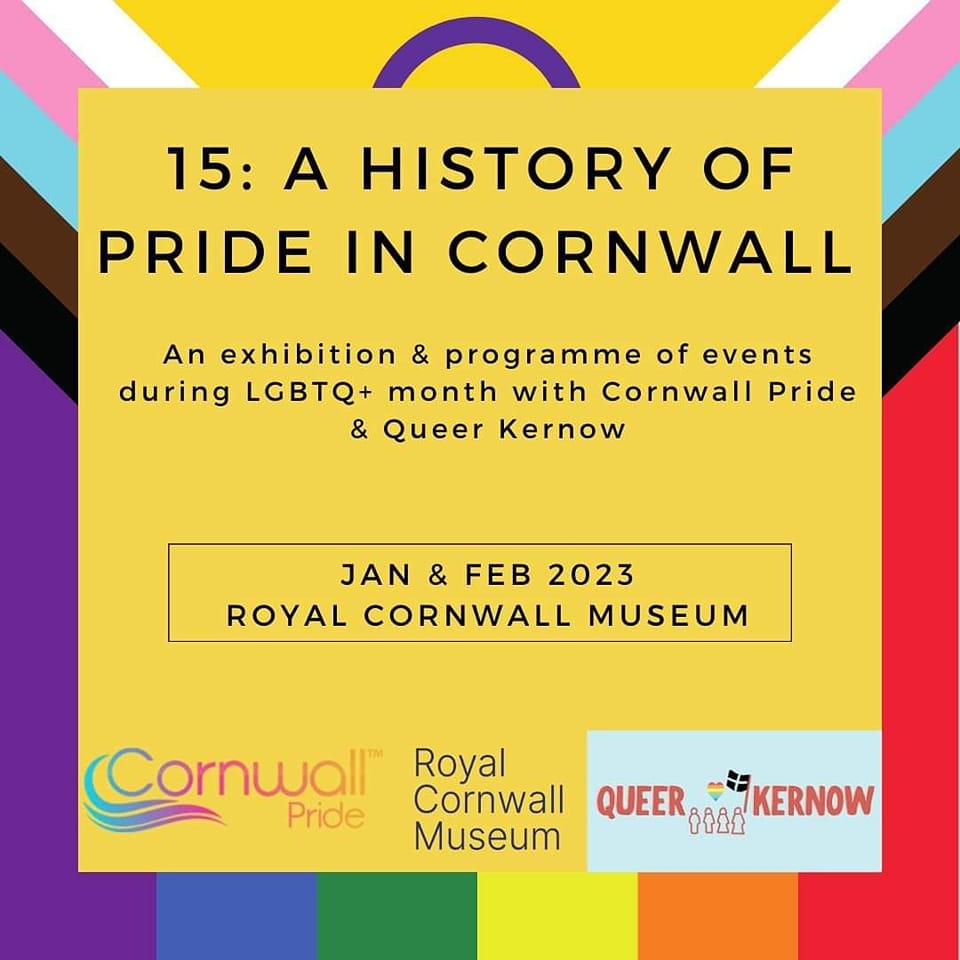 15: A history of Pride in Cornwall
Celebrating 15 years of Cornwall Pride, this exhibition explores the varied history of Pride in Cornwall. Looking at love, loss and the lives of LGBTQ+ people from the 18th Century through to modern day. Cornwall has become a beacon of support, awareness and celebration for the LGBTQ+ community.
Queer Kernow led on the curation of this exhibition, liaising with Cornwall Pride and bringing our own collections and research to the exhibition.
We worked with Cornwall Pride to deliver a very full programme of engagement around the exhibition, from facilitating school visits to running drop in 'zine making sessions', giving guided tours and delivering a lecture on Queer Cornish history – the exhibition was jam packed with community engagement.
We were supported in this project thanks to the Community Fund, with the vision of adapting the museum to be an even more welcoming and supportive place for the community.
We were really pleased that the museum embedded the exhibition into their permanent collection with an LGBT trail around the galleries, undertaking training with us on LGBT inclusivity and hanging a series of Pride flags from the balcony in the main gallery.