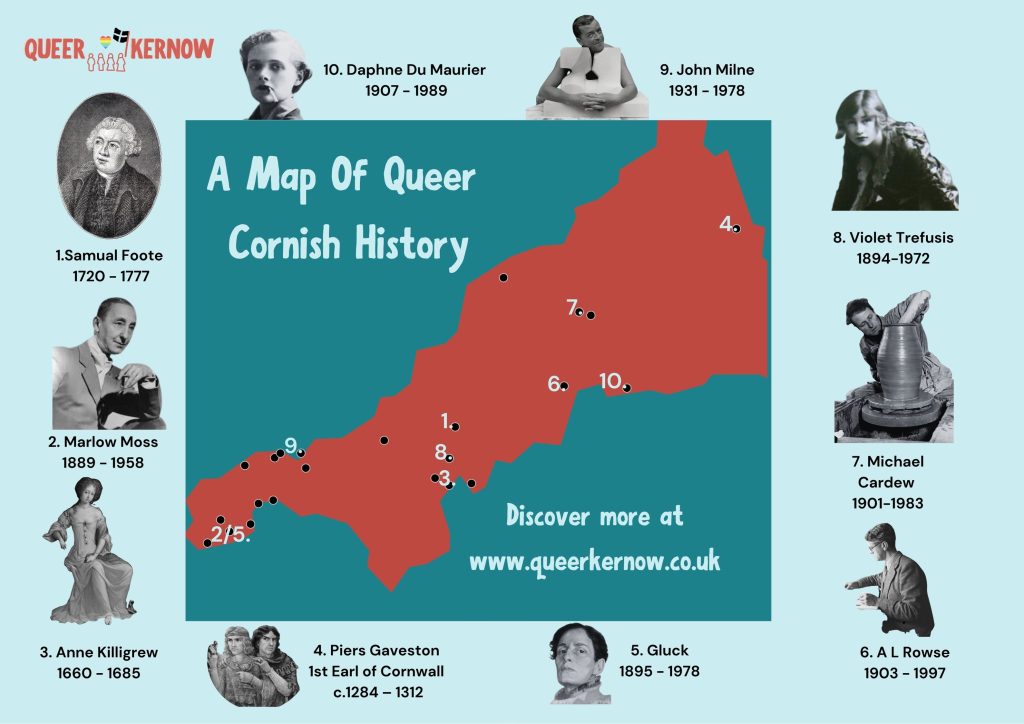 An Awards for All grant from the Community Fund helped us turn our research into a format that was accessible, easy and fun to explore. We created the online Queer Kernow History Map as a place where visitors can visually see our research spread out across Cornwall. We were able to use this funding to build on the research we did with Cornwall Museums Partnership and undertake further research into the queer history of Cornwall.
We also launched our 'Community Map', where visitors can add in their own history or write a submission on a queer place or venue that no longer exists. Do you have a story to tell or a favourite club that's disappeared? Write to us and submit your story so it's not lost to time and space!
We felt that this digital output was incredibly important for the rurality of Cornwall and during the Pandemic it felt incredibly important to share our work in this way.