Kresen Kernow holds an incredible collection of over 140 issues of the 'Outback Newsletter'.
'Outback Newsletter for Lesbians in Cornwall and the South West' was a community led publication that was set up in 1997 and ran until 2008. The Newsletter was a fantastic mix of write-in letters, event listings, gardening tips, poetry, art, and news articles, as well as personal interviews with local women.
Unfortunately this collection was uncatalogued and non-accessioned in the shelves of Kresen Kernow. We received support from Kresen Kernow to catalogue this collection, we were also able to assist internally by supporting the archive with an 'lgbt research guide' for the collection and support internal discussions over tagging in archival databases. We were supported in our research by a student placement from the University of Exeter who helped to catalogue the contents of each individual Outback issue.
Working with the Outback Collection it was evident that we needed to share the importance of the collection with the community. Additional funding from the Queer Heritage Collections Network and Cornwall Museums Partnership allowed us to take this project further.
We ran a workshop with the community on the Outback collection, looking in the stores at the original copies, then creating our own zines inspired by the themes pulled out from the discussion over the Outback.
We put up a pop-up exhibition for LGBT history month at Kresen Kernow exploring the Outback collection and sharing the creative responses that were made during the community workshop.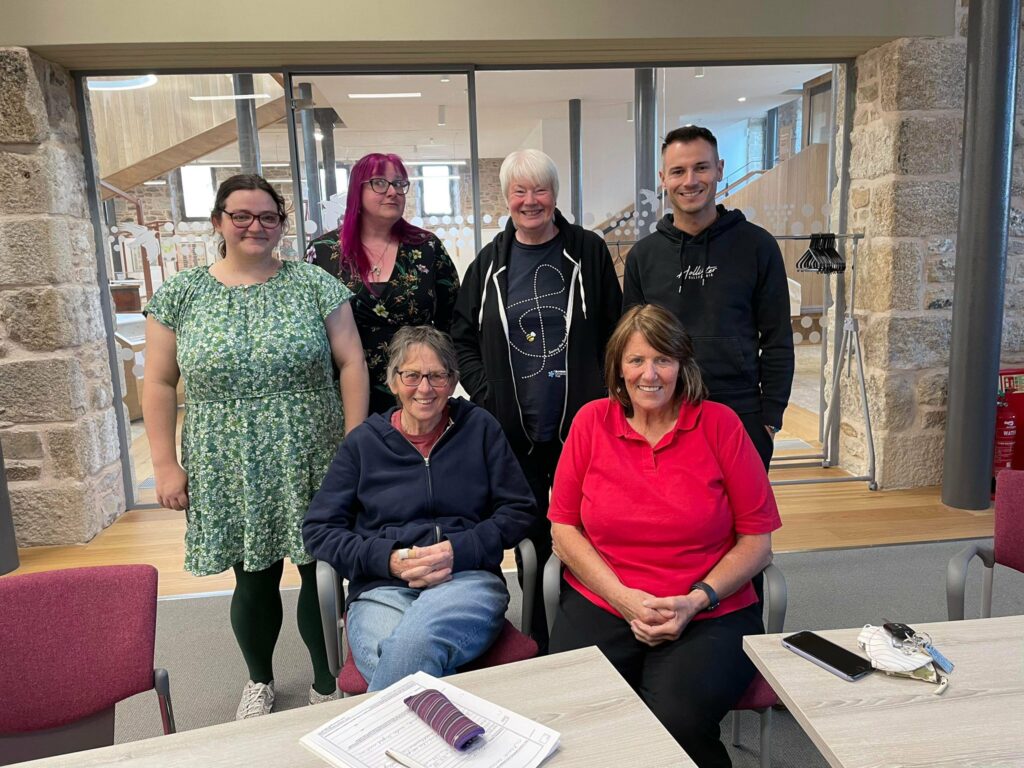 We were lucky enough to connect with some of the original artists and contributors to the Outback Newsletter and after much tea and cake were able to secure the oral histories of these women, touching not only on the Outback collection, but the wider context of lesbian life in Cornwall from the 1960's onwards. We were also able to do some contemporary collecting as the women we connected with also had the missing issues that the archive didn't have, VHS footage of Outback supported variety and pantomime shows and a CD of the 'women's band'. All of which have been digitised and deposited in the archive.
Overall, we tied all this research up in an online exhibition about the Outback collection, enabling us to share this fascinating newsletter far and wide.